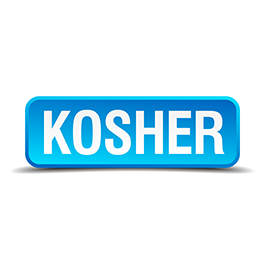 Kosher Certified Chemical Ingredients from Spectrum Pharmacy Products are labeled with the Kosher Supervision of America symbol and are a firm guarantee to all Spectrum customers that the products bearing the symbol are in full compliance with the most demanding of kosher standards. You can be sure that your preparations will be marketable, enjoying the same status, recognition and acceptance, as any other reliably certified kosher product.
To obtain a copy of the kosher certification for any of the products listed below, simply click on the product name and then on the Kosher symbol.
Calcium Hydroxide, Powder, USP, EP, BP, JP

Ca(OH)2 CA150 1305-62-0

Specifications View Product Details

Calcium Hydroxide, Powder, USP, EP, BP, JP

Learn More
This service is currently unavailable!