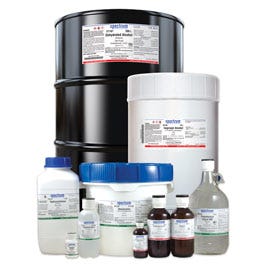 For nearly fifty years, Spectrum has been your source of analytical, research, development and production quantity chemicals. Our product offering includes fine chemicals that are available in a variety of packaging options. Whether you need to use our products in a pharmacy, laboratory, or production facility, we have the package size you need. Regardless of the industry, Spectrum can satisfy your grading requirements. All of our monograph products are manufactured, packaged and stored under current Good Manufacturing Practices (cGMP) per 21CFR parts 210 and 211 in FDA registered and inspected facilities. We manufacture and distribute fine chemicals and laboratory products - with quality and delivery you can count on every time!
Calcium Hydroxide, Powder, USP, EP, BP, JP

Ca(OH)2 CA150 1305-62-0

Specifications View Product Details

Calcium Hydroxide, Powder, USP, EP, BP, JP

Learn More
This service is currently unavailable!