New Products
Spectrum Pharmacy Products is committed to providing quality compounding chemicals and the latest supply and equipment items to make your job easier. Below are the latest product additions, chosen based on the latest advances in compounding and by suggestions from our customers.

Please check back frequently to find the latest compounding ingredients and items available from Spectrum, with quality and delivery you can count on anytime!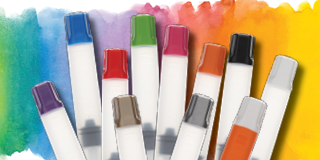 Topi-CLICK Micro® Colors
The very popular and versatile Topi-CLICK Micro® is now available in 11 vibrant colors.